San Diego Marriage Counseling
 
Marriage Counseling In San Diego: Rebuilding Connections
Does it feel like you and your spouse are speaking a different language? Are you tempted to believe the grass must be greener elsewhere? Are you considering divorce? Do you have anything in common anymore? Do you wonder how you two even ever feel in love? A successful marriage takes a lot of work—but it's work that pays higher dividends than any other investment you may make. When you participate in marriage counseling you have the opportunity to virtually turn back the hands of time–and remember why you were first attracted to each other and then step into a place where it can happen all over again. With the right communication skills, you can overcome your differences and re-build the loving and joyful relationship you once had.
Quality Marriage Counseling In San Diego Can Help You Address Issues Including:
Work/home Balance
Children Issues
In-law Issues
Sexually Dissatisfied
Infidelity
Financial Issues
Rebuild Your Connection With Help From Experienced Marriage Counselors in San Diego
We have good news to share. The pain you are feeling can be healed. The marriage counselors at The Center for Family Unity utilize a revolutionary approach to marriage counseling in San Diego. Our marriage counselors lead couples into a place of mutual accessibility and responsiveness. Each partner will be able to reconfigure their emotional realities by drawing upon each other for support and safety.
Good Communication Skills Can Be Learned
As children, we learn communication skills from our parents. Sometimes that's good. However, more often than not, our clients tell us their parents didn't model constructive communications skills. That may explain why they are struggling as adults. Fortunately, good communication and healthy problem-solving skills can be taught. Through marriage counseling, you'll learn to focus on the strengths of your relationship and learn techniques that will help you transform disagreements from obstacles into opportunities for growth. You'll learn how to communicate with understanding and respect instead of resorting to criticism, silence, sarcasm and defensiveness— traits that can be toxic for a relationship. And not only will your improved communication skills help your marriage, but they'll help you in all of your relationships—with your children, friends and relatives. You'll even see an improvement in your relationships at work.
When One Partner Doesn't Want Marriage Counseling
It's not uncommon for one partner to be more open to counseling than the other. Sometimes, one partner is coming only as a last resort attempt to save a relationship. But as long as both partners are willing, thoughtful San Diego marriage therapy can be healing and transformative. We invite you to pursue peace. If you have any questions, you can find more information about marriage counseling in San Diego here. Book your appointment for marriage counseling and begin your healing journey right now.


Heal Our Hurts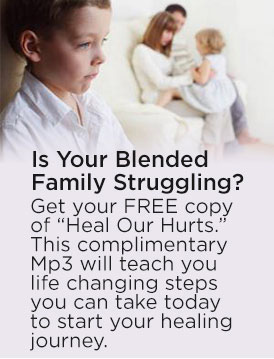 Get Equipped On The Blog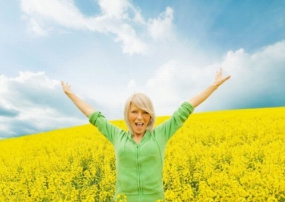 The Center For Family Unity Blog is filled with helpful tips, tools, techniques and strategies.
Check It Out
Help Your Kids Thrive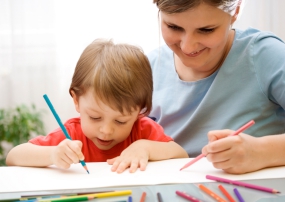 As a registered play therapist, I help children overcome obstacles and become all they were created to be.
Learn More
Help Your Family Heal Naturally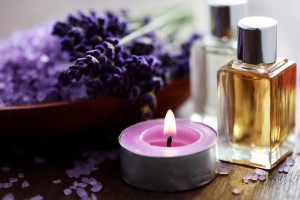 Many medical and emotional issues can be addressed and managed using essential oils.
Learn More